The G Hermon Slade Trophy 2022 for the Champion Australasian Native Orchid Hybrid of the Year was won by Den. Alexandra Lass 'Cecile' owned by P&C Horgan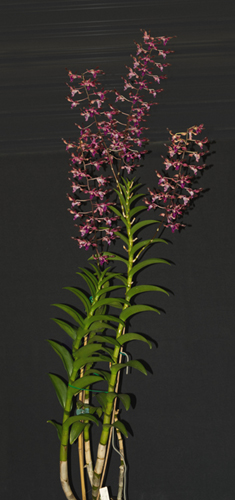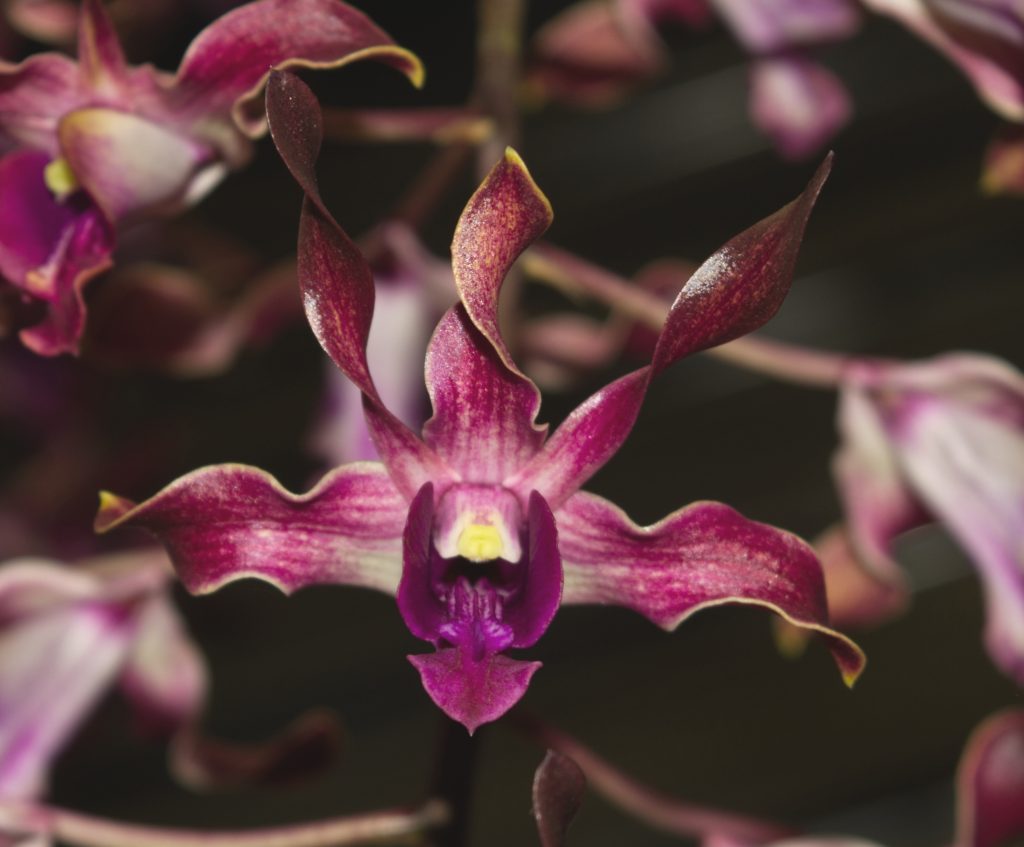 The following nomination received a G. Herman Slade Species Silver Certificate
Bulb. gerlandianum owned by D Rajaratram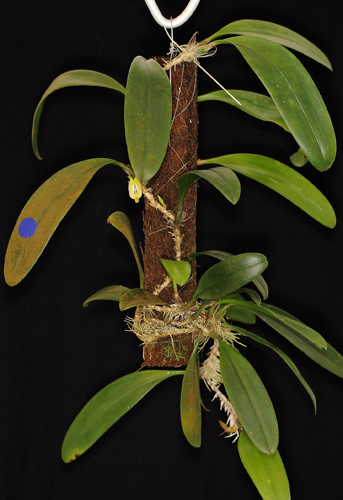 The following nomination received a G. Herman Slade Hybrid Silver Certificate
Den. Neifert's  Exception owned by P&M Barrett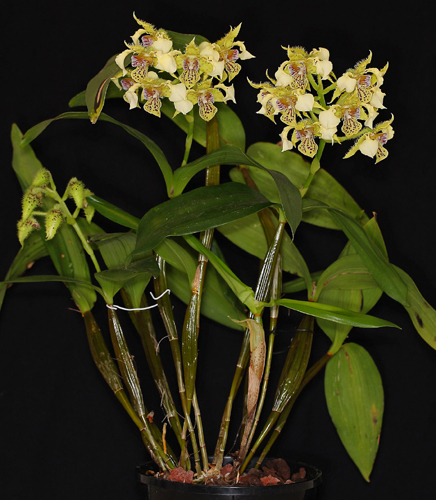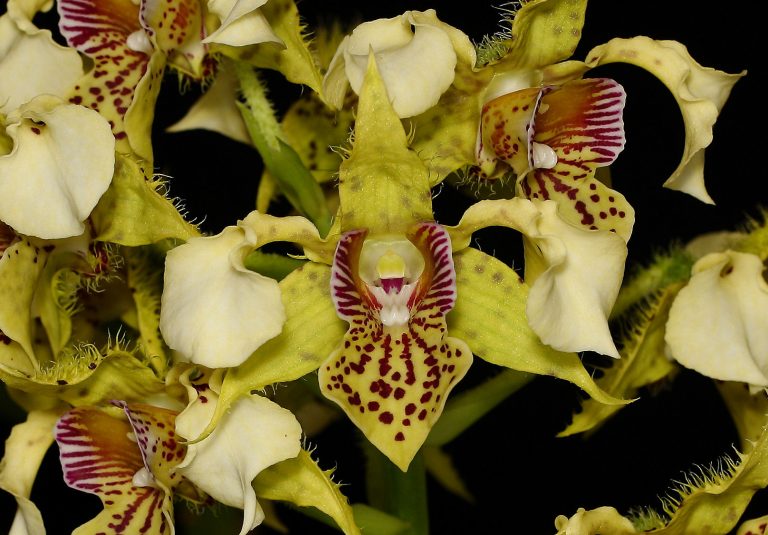 Den. Amphion Algaea 'Jupiter Shadow' owned by Down Under Native Orchids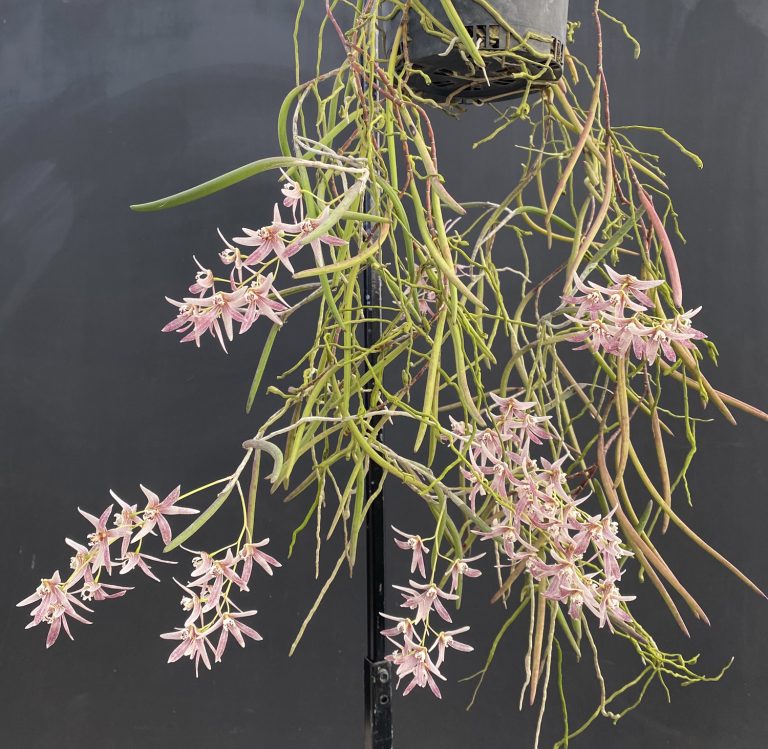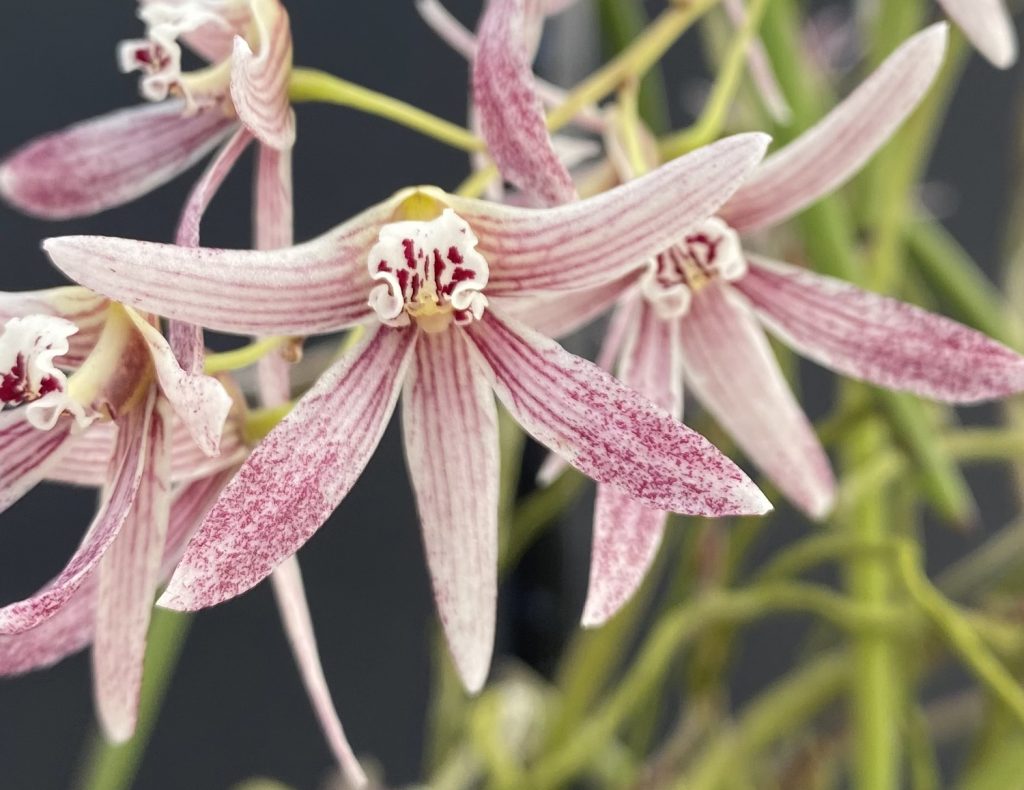 Profile of G. Hermon Slade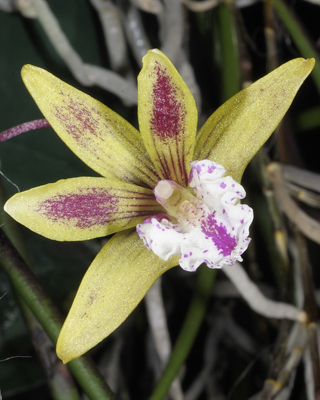 Dock. Australian Ginger 'Trish'
G. Hermon Slade was a remarkable man in many fields. By training he was a chemist and was among the pioneers in the development of polymer paints. He trained in Berlin before the Second World War and returned there as an intelligence officer after the war. He then pursued a remarkably successful career in industry in Australia until his retirement, when he went to live first of all in Papua New Guinea, and subsequently in Vanuatu.
Hermon's contributions to the world of orchids were many. His interest in orchids, the largest family of flowering plants, was one of the enduring passions of his life. He grew orchids as a hobby throughout his life. He was a founder member of the New South Wales Orchid Society some 68 years ago and the first editor of the Australian Orchid Review. He was the first to breed Latouria Dendrobium hybrids. Two of his best hybrids were named for his mother Nellie and sister-in-law Gwen. In 1967, the cross between Dendrobium New Guinea and D. rhodostictum was registered as D. Hermon Slade in his honour. For most people that would have been enough. However, Hermon's interests in horticulture and his broad scientific background led him to set up the Australian Orchid Foundation (AOF) with Gerald McCraith. This is an enduring legacy that, for over 20 years, has helped many orchid scientists and horticulturists undertake critical research on this spectacular, prolific and, as Hermon frequently pointed out, promiscuous family. Almost every Australian scientist studying orchids has benefited from the AOF's support. Many of them have subsequently established international reputations in the orchid world.
Hermon, through his insight and love of orchids, provided many opportunities for leading young scientists working at the cutting edge of their disciplines. Knowledge and scientific successes have flowed as a result of his foresight ever since. He was a wonderful prompter, facilitator and friend to generations of orchid researchers and orchid lovers and will be sorely missed by us all.
Phillip Cribb